Pages in this section:
Pages in this section:
Promotional & Informational Materials
Web Badges
Help spread the word about eBenefits by displaying the eBenefits Web Badge on your site. All you need to do is add the following code wherever you want the badge to appear:
Rounded Corner Web Badge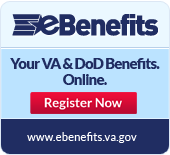 <script type="text/javascript" src="/ecms-proxy/document/ebenefits-liferay/assets/js/eB-widget.js"></script>
Square Corner Web Badge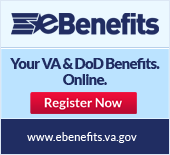 <script type="text/javascript" src="/ecms-proxy/document/ebenefits-liferay/assets/js/eB-square-widget.js"></script>
Veterans Job Bank Web Badge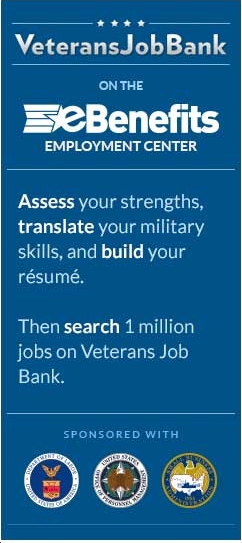 Use this web badge to direct Veteran job seekers to the eBenefits Employment Center. There they can search the Veterans Job Bank using MOC, rank and branch of service, and search Feds to Vets for Federal jobs. Link to
https://www.ebenefits.va.gov/ebenefits/jobs
National Resource Directory Web Badges
We encourage you to place a link to the National Resource Directory (NRD) on your website, giving your users direct access to this site.
Your organization can help provide support to our Veterans, Service Members and families by raising awareness of this valuable resource. To create a link to the National Resource Directory simply link one of the following images to us at http://www.NationalResourceDirectory.gov If you link to us, we would greatly appreciate an e-mail to let us know. You can reach the NRD team at infonrd.osd@mail.mil.
Materials to inform, print and share.
National Resource Directory
National Resource Directory Fact Sheet

Facts about the origin and purpose of the National Resource Directory.
eBenefits Services
National Resource Directory Media Coverage
Read what others are saying about the NRD: